Program Details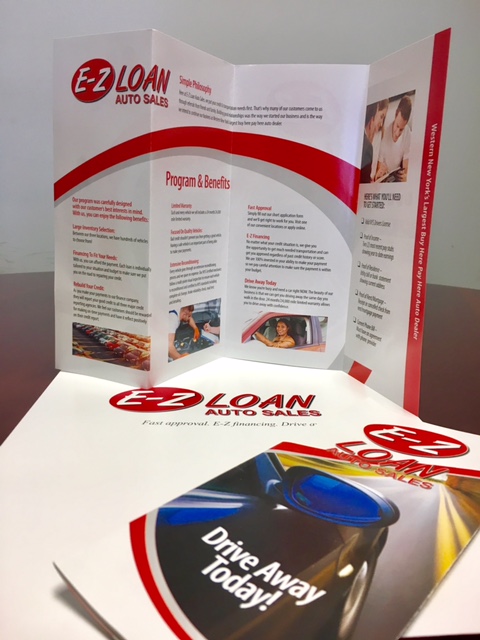 Our program was carefully designed with our customer's best interests in mind. We understand that unfortunate things happen in life that put you in a less than desirable situation. Whether its divorce, illness, job loss, or mismanaging finances, we understand. If you have bad credit or no credit, we assure you this is the place to start.
Our customers benefit greatly from our program, so please don't hesitate to give us a call to discuss the many benefits! When everyone else tells you no, we are here to say "yes you can".
With us, you can enjoy the following benefits:
• Quick prequalification: In less than one minute, you can complete our online form and someone will be in touch with you shortly after to discuss your options. It's so quick and easy - see below!

• Large inventory selection: Between our three locations, we have hundreds of vehicles to choose from! Our inventory selection is larger than ever before and we have used cars, trucks, vans, SUV's – you name it, we have it.

• Drive away today: We know you're busy and need a car right NOW. The beauty of our business is that we can get you driving away the same day you walk in the door. If you're ready to buy and come prepared with all the necessary documents, we are ready to have you drive away today.

• Financing to fit your needs: With us, you can afford the payment. Our program helps get you into safe transportation at affordable payments. Each loan is individually tailored to your situation and budget to make sure we put you on the road to repairing your credit. Whether you have good, bad, or no credit, we will work with you to find the perfect vehicle that fits your budget. We will also treat you with respect and never use any pushy sales tactics. You will feel comfortable with your buying experience when working with us. Many customers form long lasting relationships with our Loan Specialists!

• Low down payments: On approved credit, down payments as low as $500 dollars down and we accept trade-ins which can be applied toward the down payment. If down payment is a concern, confide in your Loan Specialist as he can try to work out a down payment plan to fit your needs.

• Exclusive partnership with Buffalo Auto Acceptance Corp. (BAAC): We have an exclusive partnership with BAAC, a licensed sales finance company that allows us to make on the spot financing decisions. Our process is very easy and if you have income, we work hard to get you in the perfect vehicle to drive away that same day.

• Limited Warranty: Each and every vehicle we sell includes a 24 month/24,000 mile limited warranty. This is not an add on, as many dealers will do – this is included with your vehicle! We like to make sure we find everything your vehicle requires before the sale during our extensive presale inspection process. When you call, you contact us for warranty work, NOT a 1-800 number to file a claim.

• Extensive Reconditioning: Every vehicle goes through an extensive reconditioning process and we spare no expense! On average, we exceed $1,500 on every vehicle ensuring the condition meets our standards. We are very proud of the work that we do before the sale so you don't have to worry about it after the sale.

• Full service facility: We have several technicians working for E-Z Loan Auto Sales and we can handle any future repairs that our customers might require.

• Free diagnosis of your vehicle concern(s) when you need to schedule a service appointment.

• Referral Program: For every customer you refer that takes delivery, you will have your next vehicle payment paid off! You will also be entered into the Big Payoff drawing where one randomly selected customer will have their vehicle completely paid off.

• Convenient payment options: Our partner finance company (BAAC) has a payment branch at each dealership. We also offer automatic payments from your debit cards or credit cards. You can also call in with your payment.

• Rebuild your credit: As you make your payments to our finance company, they will report your good credit to all three major credit reporting agencies. We feel our customers should be rewarded for making on-time payments and have it reflect positively on their credit report. We realize that most of our customers want to improve their credit score and we want to help.

Does our program sound like a good fit for you? We thought so! Contact us here!