Referral Program
Get Your Car for Free!
For every customer referral we deliver, you will get $100 toward your next payment!

Here is how our Referral Program works:
• Refer a customer to E-Z Loan Auto Sales
• Make sure your referral tells our Loan Specialist YOUR name
• When your referral purchases a vehicle, you get money off your next payment
• When 10 of your referrals purchase a vehicle, your car will be paid off completely!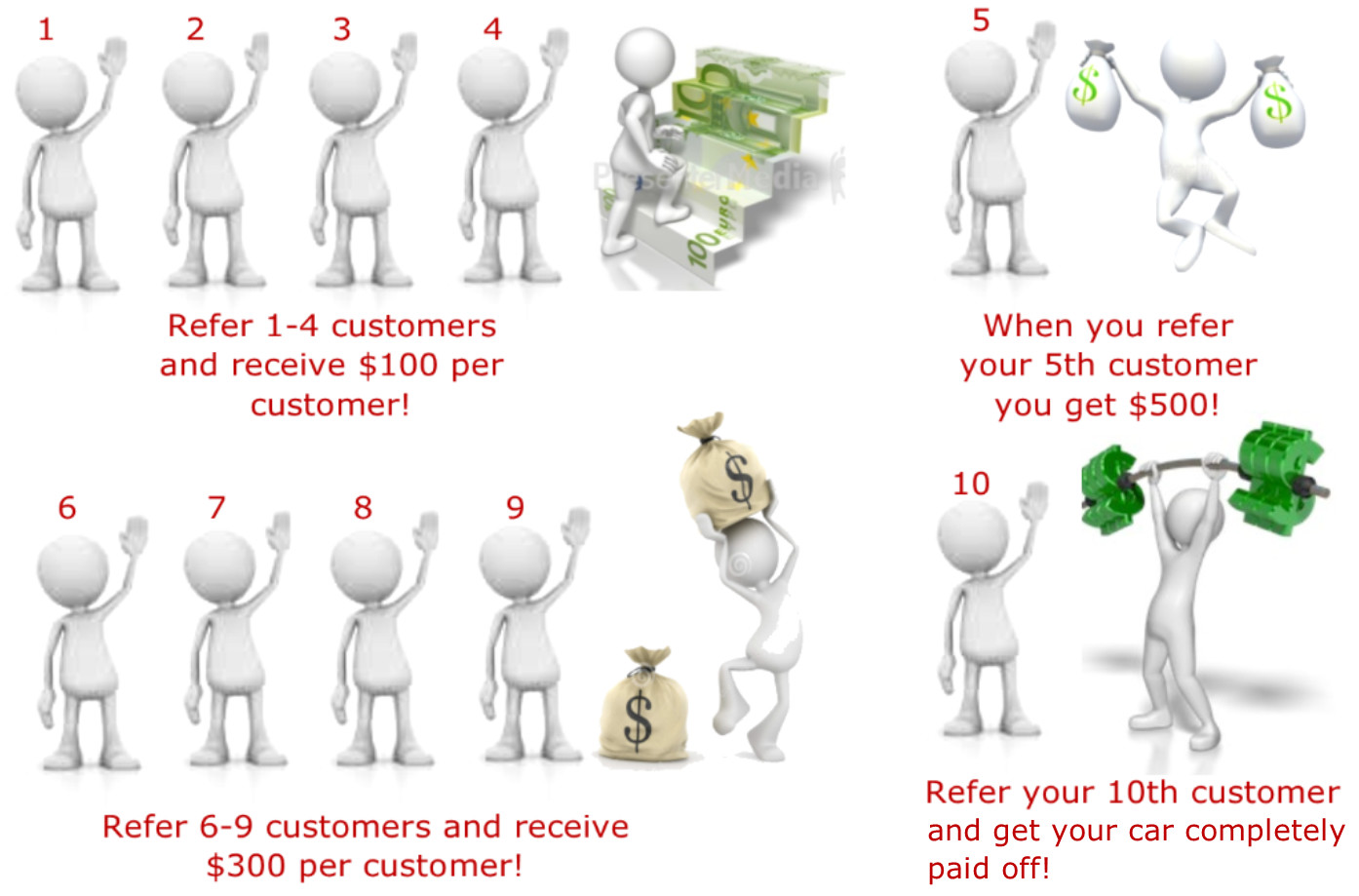 Want to know how you can get your car for FREE? Ask here!