Our Story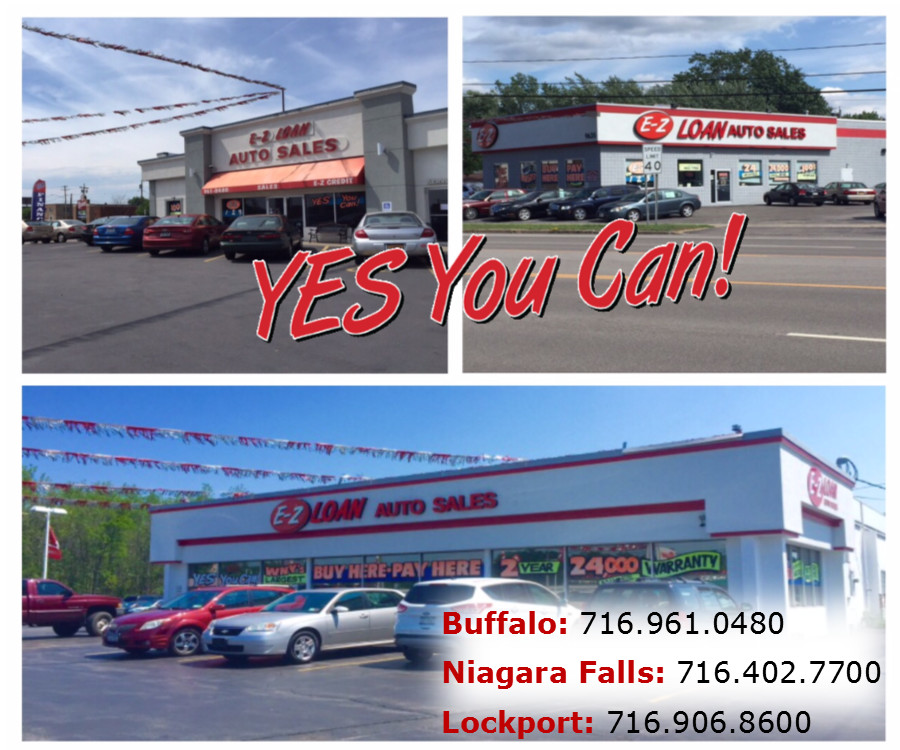 E-Z Loan Auto Sales is Western New York's largest Buy Here Pay Here (BHPH) auto dealer servicing the community for over 14 years. Here at E-Z Loan Auto Sales, we put your credit and transportation needs first. We know that unfortunate things happen to good people, and we are here to get you back on your feet. No matter what your credit situation may be, whether you have bad credit or no credit established, we are here to help and to give you the opportunity to rebuild your credit while driving a vehicle that fits your needs.
We also know that owning a safe used car that you genuinely enjoy driving is an important first step toward re-establishing good credit and a better life. That's why we will work with you personally to understand your situation, and to help you own a car that you can be proud of; a car that reflects who you are and where you're headed, not where you've been. We are unique in the fact that we report to the three major credit bureaus on your behalf which in turn gives you the opportunity to increase your credit score. We pride ourselves on giving you fast approval, easy financing, and getting you to drive away today. We want your financial health to be top-notch, and your journey starts with us.
You can visit any of our three convenient locations including Buffalo, Lockport, and Niagara Falls.
We want to always stay connected with our customers, so please LIKE us on Facebook, and follow us on Twitter@EZLoanAuto123, Instagram @ezloanautosales123, and YouTube for the latest inventory, sales, events, and giveaways!