Fast Track Referral Program
Earn $300 by referring a friend or family member to us!
Refer a customer to one of our three locations in Buffalo, Niagara Falls, Lockport in your first 30 days of ownership and receive a bonus referral credit toward your next payment in the amount of $300! Did you know that repeat and referral customers make up over 50% of our business?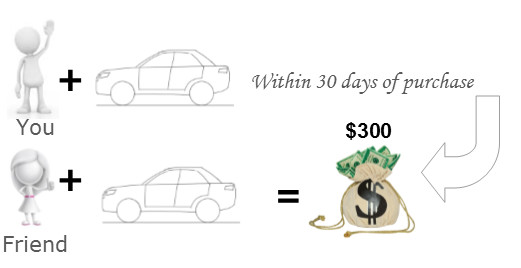 Contact us here to see how you can get $300 Fast Cash!